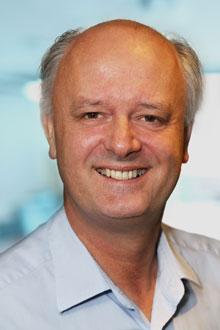 Mark Blandford is considered by many to be one of the founders of the developed online gaming industry. Mark was the owner of a betting shop chain from the early 1980s to the mid 1990s, before recognising the potential of the internet. Mark launched his first interactive betting service in 1998 from Alderney and was one of the first to see the significance and growth potential in online gaming and its applicability to equity markets.
Mark listed his first online business, Sportingbet, on OFEX, the London smaller companies' Off-Exchange in 1999. Within five years, Sportingbet had moved up to AIM with revenues of over £1 billion, profits of over £100 million and a market capitalisation in excess of £2 billion. Sportingbet subsequently achieved a main market listing and entered the FTSE-250. Mark was awarded AIM Entrepreneur of the Year in 2002.
After stepping down from the board of Sportingbet in 2007, Mark Blandford, through his Valhalla digital fund, has become one of the most active, successful and most widely-followed investors in the digital pay2play entertainment space.
Mark has pioneered the development, financing and monetising of digital Pay2Play entertainment companies over the last fifteen years.